Honest Bundles truly make your life easier. They are also the most cost-effective way to get premium, eco-friendly Honest products conveniently delivered every month!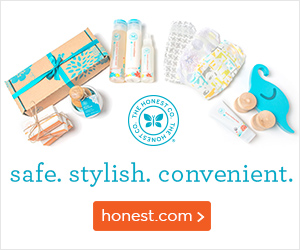 Not only save up to 40% off when you bundle your favorite Honest products, you'll also get to choose the products that you need and want, mix and match products, and decide how often your bundle ships, and pay only when your bundle has been shipped. For a limited time, you can receive a FREE tote bag with your bundle purchase!
Bundles included in this promotion are : Diapers & Wipes Bundle; Essentials Bundle; Organic Infant Formula + DHA Bundle; and the Health & Wellness Bundle.
Click
here
to get your Honest bundle today and help your family live an much greener and healthier lifestyle.
Disclosure : This is not a sponsored post and I received no compensation for posting it. I will receive commissions on all orders made through links included in this post, however, all opinions are my own and I only recommend products that I currently use or think that may benefit my readers. Product information and some photos are courtesy of the Honest Company.