During the month of April, the Blending Familys Blog, Leettle Baby, and a group of fabulous bloggers are bringing you a huge giveaway event which lasts the entire month! We will be showing off our favorite items and stores that we have found, and in return, we hope you like them too!

Feel Free to enter in to win any/all of the Etsy shop giveaways that have been posted, which can be found on the linky at the bottom of this post.
Our 12th giveaway is here as part of the April Days Of Etsy Giveaway Event.

This post has been completed by the Blending Familys Blog and we are excited to introduce you to One More Sunshine!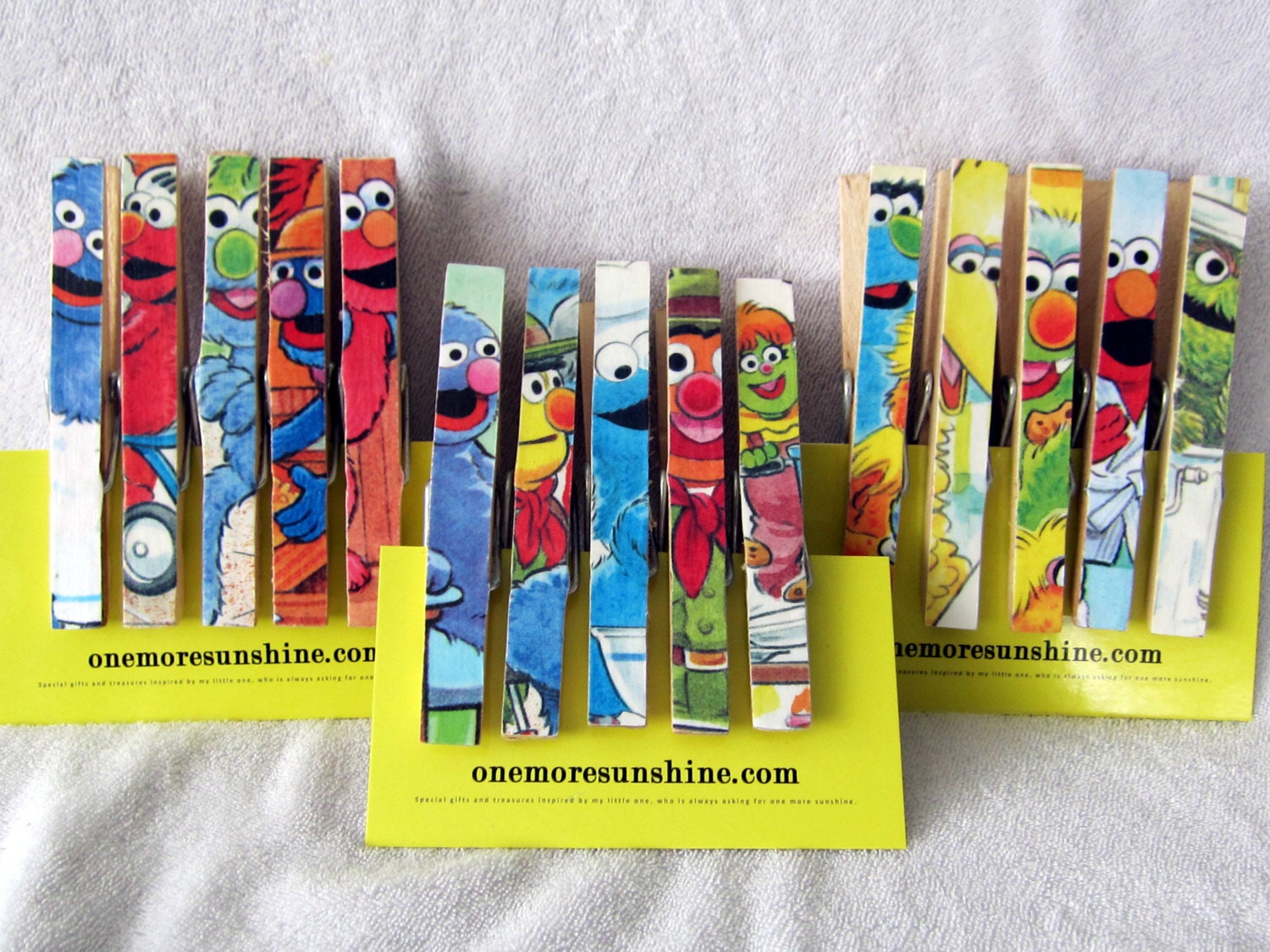 Today I would like to share with you a Esty store called One More Sunshine as the owner was kind enough to send me this set of Muppet Magnets above and to allow you all to win the same set. .
The Muppet's are some of David's favorite characters and so the magnets I was would make a awesome Fathers Day Gift, So for Fathers Day Charlie and I have been creating pictures and cards to give to him with pictures of his children.
I was thinking once it is all done to put them on a bulletin board and use the magnets to dress it up some. This way if David wants to take the pictures off and hang them in different places he will have the clothes pins to hold them with.
When I was on the site I saw so many that Charlie would like and I think they would make keeping up with the home school papers we have so much easier as well as neater than what I normally use.
If you are looking for new and unusual items to give your mom for Mothers Day you should check out the ones she has for moms.
I found several I know my mom would like. You can view them at
http://www.etsy.com/listing/128436296/mothers-day-photo-magnets-unique?ref=shop_home_feat
With this set you even get to use the photos you provide on them so I could send in one of Charlie, Suzzane and my nephew and then a picture of me, my sister and my brother and my mom would have a unique gift none of her friends would have.
David could even do this for his mom if he wanted to.
This is a set of Magnets she makes and I was thinking of getting them and using them to hold Charlies and Suzzane's picture as it would dress up the area above my desk.
Or if Charlie had it his way I could buy the Avengers or Batman magnets he says.
What would you use the clothes pins and magnets for and who would you like on your set of magnets or clothes pins?
Would they be for you or for someone else?
http://www.etsy.com/shop/OneMoreSunshine

a Rafflecopter giveaway
Glenda, Charlie and David
Leettle Baby is Not responsible for any of the sponsors Prize Fulfilments for any of the Giveaways. All opinions are 100% the blog who posts the review and giveaway. There are no set daily giveaways for the month of April, Giveaways will be posted as they come in from blogs and will continue until we reach the end of the Month. For any questions on the Event please contact www.blendingfamilys.blogspot.com under the contact section and feel free to look under the PR info tab for rules on how reviews and giveaways are handled. Each Etsy shop giveaway will specify as to the location of where prize can be shipped. Giveaways will be run with rafflecopter and winners will be contacted via email the week of giveaway end via email and will have 72 hours to reply or new winner will be contacted. Giveaways will run in a full 2 week duration and sponsor will have 4-6 weeks for prize fulfillment.