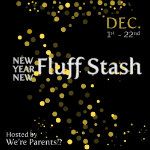 Yes, it's true...after 4 years of cloth diapering, I have yet to purchase a diaper sprayer. I have heard the horror stories of bathroom "splatter" (I greatly apologize for the image that I have now burned into your brain), and vowed never to invest in one.

Now, I am thinking of breaking that promise. Why? Up until a couple of days ago I came across the Spray Pal website!



Spray Pal was created by a husband and wife team, so each product purchase supports this US family!


What is the Spray Pal? Well, it is the PERFECT companion for any brand of diaper sprayer and helps you clean off your cloth diapers without having to clean your bathroom afterwards! Want to see the Spray Pal in action? Watch this video! Don't worry...a clean diaper is used for the demonstration ;-)




Be sure to visit Spray Pal on Facebook and Hyena Cart!

Excited about this product, right?

You can purchase a Spray Pal here for he current sale price of $19.95 or enter to WIN one below!

Open to US & Canada

Giveaway ends December 23, 2012 at 12:01 am est (rafflecopter time)

a Rafflecopter giveaway


Special Thanks to We're Parents!? for organizing this great giveaway!

Disclosure - All opinions listed above are entirely my own, and in no way was I compensated for this post. Leettle Baby is not responsible for the delivery of prize.