As parents, we all have been there...
Screaming, throwing, hitting, stealing toys from each other, name calling...ahhh, the many joys of parenting. Many days it is difficult to be an example of Jesus, when you would rather scream into a pillow. How can we explain to our children how to behave properly without engaging in the screaming math ourselves?
The Child Training Bible is the perfect solution! You can read more about this book from the review link posted below.
Child Training Bible Giveaway Hosted by Pea of Sweetness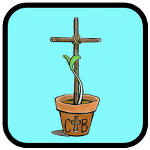 About the Child Training Bible:
The Child Training Bible is tool that allows parents and children (and anyone that loves the Word of God) to go directly to the pages of Scripture for instruction in 20 key areas with a complete section dedicated to the gospel.
The CTB was designed with Colossians 3:9-10 in mind. "You have put off the old self with its practices and have put on the new self." The Scriptures selected for the CTB teach why we are to "put off" certain behavior and what godly behavior we are to "put on" instead.
View the full
Child Training Bible Review
on Pea of Sweetness.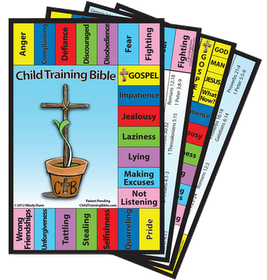 Connect with Child Training Bible: Visit their website, "Like" them on Facebook, Follow them on Twitter, and Follow them on Pinterest!
Thank-you to our amazing co-hosts: Giveaway Gator , Couponing with Integrity, Mommy Lesson Plans, and Meg's Daily Bytes, Reviews and other Online Distractions and all of the awesome participating bloggers!
About the Giveaway: This giveaway begins on 12/22 at 12:01am and ends on 1/5 at 11:59pm (times are EST) and is open to US Residents ages 18+. Please refer to the full terms and conditions in the Giveaway Tools.
The Prize: A Child Training Bible set
Loading Entry-Form...
...
Disclosure: I received no compensation for this publication. My opinions are my own and may be different than yours. Leettle Baby is not responsible for shipment of the prize.